The Latinx/a/o Graduation recognition has been occurring on The University of Iowa campus for the past 28 years. Recognition of our Latinx/a/o Graduates began when faculty and staff of the UI Latinx Council started an event to formally spotlight the achievements and accomplishments of graduating UI Latinx undergraduate, graduate, and professional students. Today, the Latinx/a/o Graduation Committee consists of students, faculty, and staff of the Association of Latinos Moving Ahead (ALMA), the Latino Native American Cultural Center (LNACC), and the UI Latinx Council.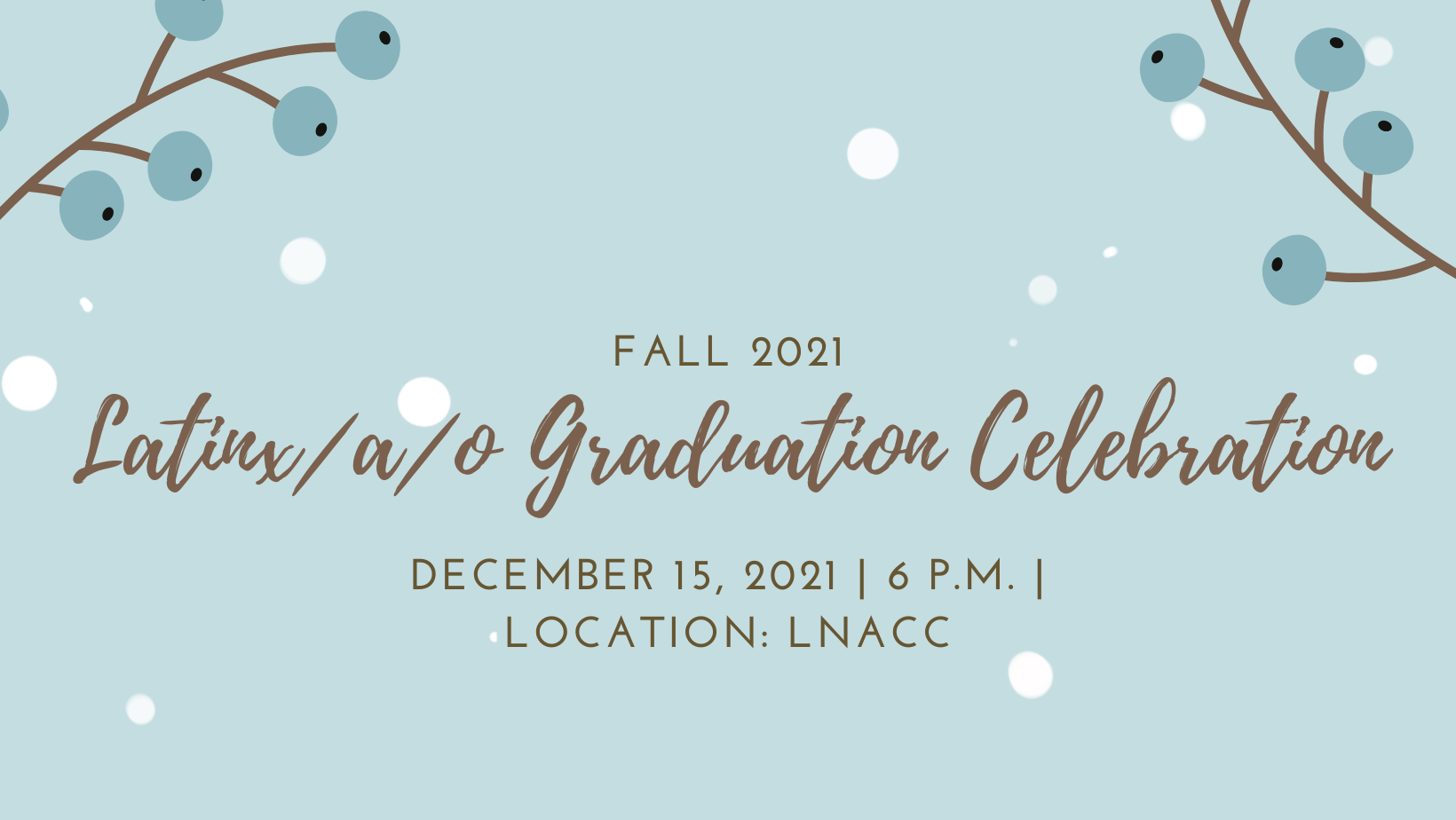 As the Fall 2021 semester is getting closer to an end, we want to share the LNACC's plan to recognize you as a Latinx/a/o Graduate. We are hoping to return to our celebration as been held in previous year - in-person, at the LNACC (tentative for now), with cake and gifts - including serapes, pins of flags, certificates, etc.. We will strongly encourage masks to be held wherever we host the event.
Currently, we are planning for this event to be held on:
Wednesday, December 15th, 2021 beginning at 6:00 p.m.
To gather how many folx will be in attendance, please fill out the Qualtrics below  by Tuesday, November 30th, 2021.