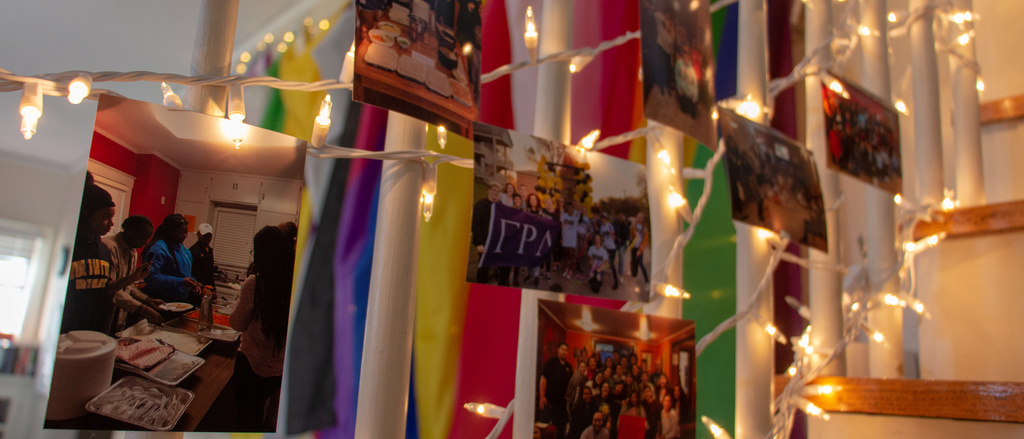 Mission
The UI Cultural Centers provide intra- and cross-cultural education, leadership and organizational development opportunities, social justice education and change, a "home away from home" for students, and a safe space for cultural and psychosocial development. The Centers compliment the academic mission of the University by enhancing students' experiences inside and outside of the classroom.
Support the Pride Alliance Center
Vision
The vision of the Pride Alliance Center (Pride House) is to support student success and holistic wellness by providing a nurturing and affirming space for our LGBTQ students. The Pride House is a space for students to authentically exist and engage with their peers and UI community.
History
The Pride House offers a supportive environment where students interact with others and experience diversity while serving their community. In Spring 2005, The Executive Board of the UI Gay, Lesbian, Transgender & Allied Union (GLBTAU) met with University administration to discuss the possibility of securing a Center for the LGBTQ community. The Pride House (then named Lesbian Gay Bisexual Transgender Resource Center) opened its doors in Fall 2006 as a space to interact with other LGBTQ students and enhance student educational experience at the University of Iowa.
Amenities
The Pride House is a venue for students, student organizations, and community members. It is equipped with: a comfortable living room and dining room, fully equipped kitchen, cozy study rooms, Netflix, Pandora, cable, computer and printers, board games, and game console- (N64). The Pride House has anything you need to host a program, make a meal, study, or simply relax with friends!

Location
125 Grand Avenue Court, Iowa City, Iowa
Hours
We are closed during the Summer term.
Phone
(319) 335-7123
Email
pride-alliance-center@uiowa.edu
Social Media
Pride Alliance Center Instagram
Pride Alliance Center Facebook page

Upcoming Events
There are currently no events to display.