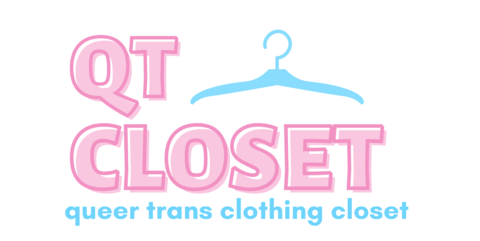 Our mission is to provide gender-affirming clothing that is both free and sustainable to the University of Iowa and Iowa City communities. While we seek to center to queer and trans folx, and provide a safe space to explore one's gender expression, we know that access to clothing can be a barrier for anyone. Thus, we welcome those of all identities to utilize our service.  
Our History
Conversations surrounding the QT (queer trans) Clothing Closet began in November of 2019, with a small passionate group of University of Iowa (UI) undergraduate students and one UI staff member.  The team was set to launch their first clothing drive in March of 2020 when the COVID-19 pandemic derailed their plans. Nevertheless, the team worked tirelessly to strategize a COVID-friendly process to keep the initiative going.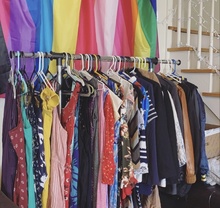 The first-ever QT Clothing Drive received 1,700+ items from the campus community ranging from clothing to shoes to accessories. In April 2021, the QT Closet team and volunteers held the first in-person pop-up at the University of Iowa Pride Alliance Center (Pride House). With items covering every surface of the space, doors opened for an anticipated 5-day pop-up. Due to high demand, the closet stayed open for additional 6 days with the help of dedicated volunteers. In the end, the QT Closet distributed approximately 170 items to dozens of Hawkeye community members.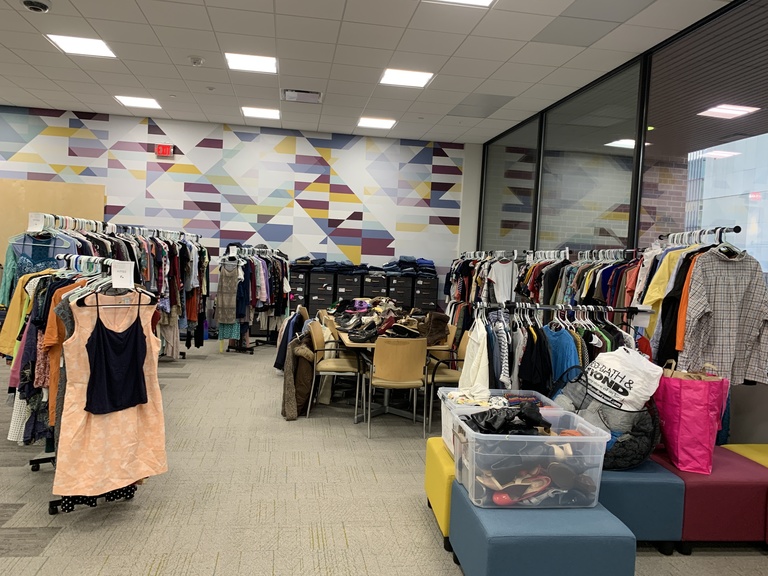 After the initial success of the QT Closet, we kept momentum going, and continued hosting one pop-up closet per semester through Fall 2022. With these pop-up closets, we served over 500 members of our Hawkeye community, thanks to collaborative campus partnerships. On October 2, 2023, the QT Closet opened a permanent campus location inside the Pride House. For the first time since its inception, this closet became accessible anytime the Pride House is open during the academic year.
Operations
The QT Closet is located on the third floor of the Pride Alliance Center. Although our third floor is not ADA accessible, we have a group of friendly staff members who will be happy to provide support on site, bringing clothing items of a specified type and size down to the first floor.
Donations
We are ALWAYS happy to take donations from our phenomenal Hawkeye community. All donations can be dropped off at the Pride Alliance Center (601 Melrose Ave. Iowa City, IA). Click here for our hours of operation.
We accept ALL clothing items of ANY size barring two exceptions: underwear and swimwear. Underwear and boxers can be crucial clothing for our transgender folks, so, should you wish to donate them, they must be unopened packages.  
Please be cognizant of the wear and tear of items before donating - if it is too damaged for you to wear, it is probably too damaged for others to wear.
If you have questions about QT Closet, please email Emma Welch, Coordinator of the Pride Alliance Center, at emma-welch@uiowa.edu.