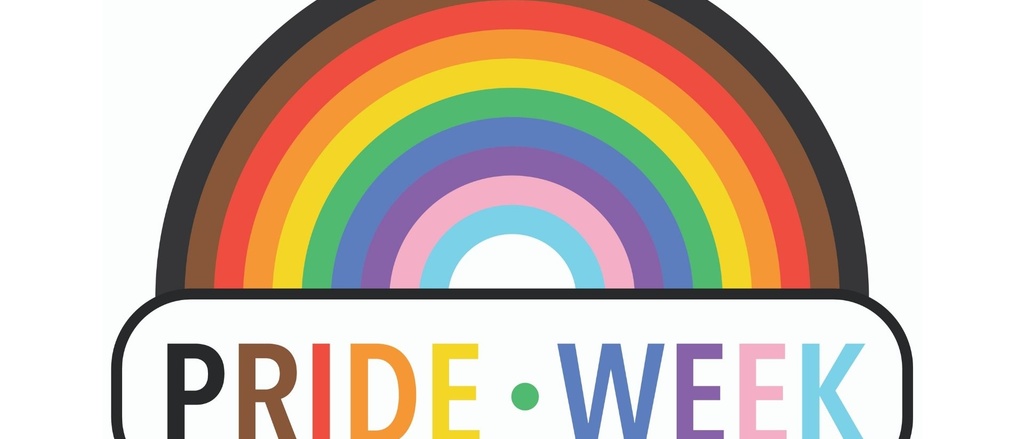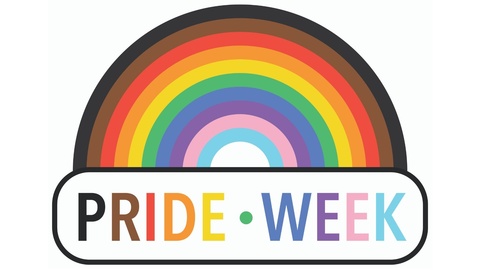 Pride Week is an annual celebration that occurs during March. Students of the Pride Alliance Center host programming with the support of several campus partners. In 2021, the inaugural Pride Week was held with the theme of Growing Together Through All Kinds of Weather.
In 2022, we celebrate Pride Week with the theme of, Finding Your Pride.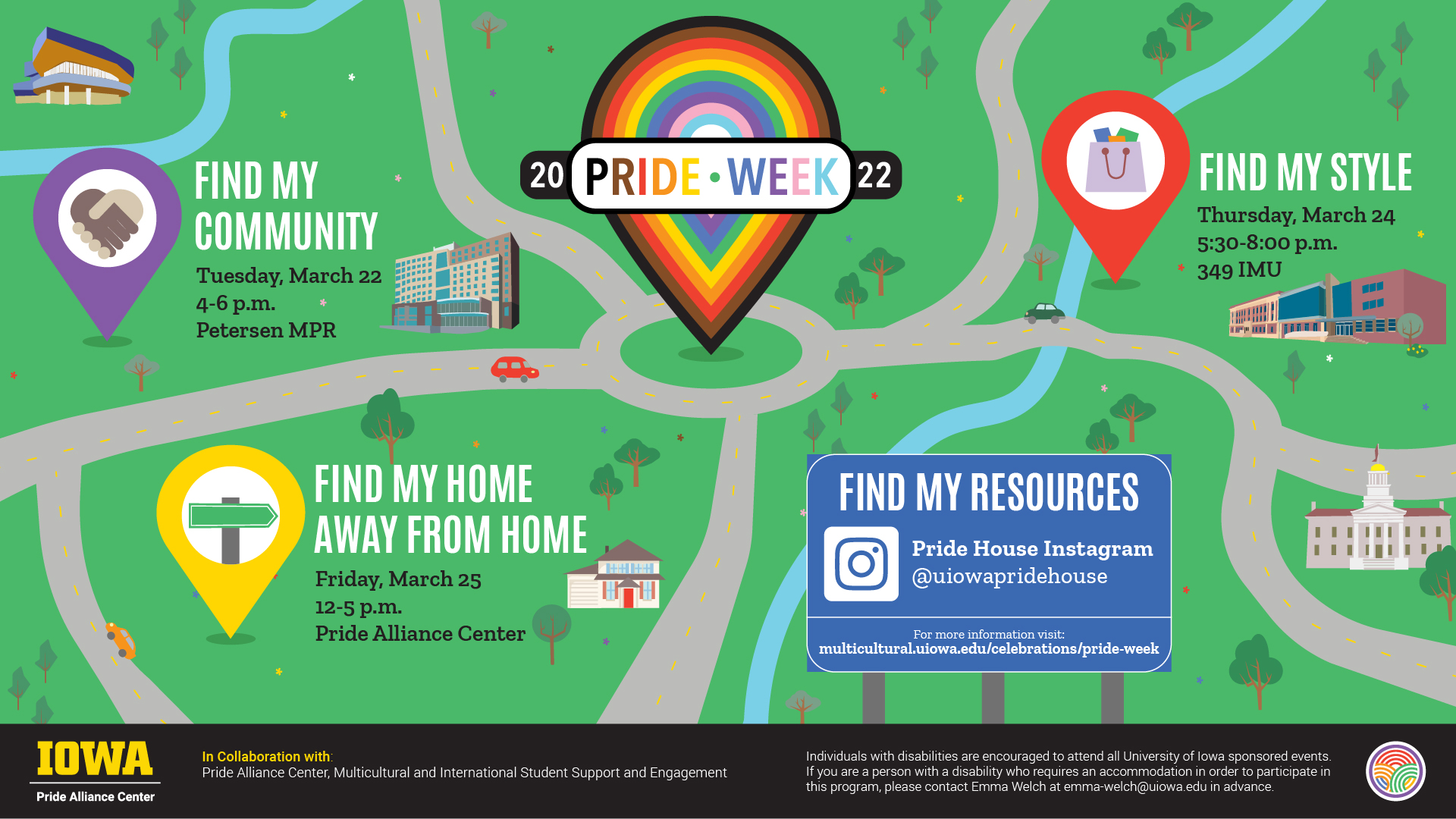 ---
Find my Community
Tuesday, March 22, 2022, 4:00-6:00pm
Petersen MPR
Come get to know UI peers and LGBTQ student leaders. Enjoy community building games and activities, eat snacks, and make a new friend or two!
Thursday, March 24, 2022, 5:30-8:00pm
Iowa Memorial Union 349
MOVED TO: IMU Black Box Theater
Exploring your style? Navigating what expression means to you? Grab your makeup and meet us at the IMU for this affirming event! We'll have two hair stylists from HoneyBee Hair Parlor providing free hair consultations and haircuts on a reservation basis (Limited spots available. Click here to complete interest form for the Hair Bar). We will also have a Makeup & Nail Play Station to talk through techniques with peers (bring your own makeup; nail polish will be provided). Don't leave without building a beauty bag with some free supplies! This will be a safe space to ask questions and share your personal experiences in finding your style.
BONUS: Attendees of this event will also be the FIRST to access the Spring 2022 QT Closet pop-up!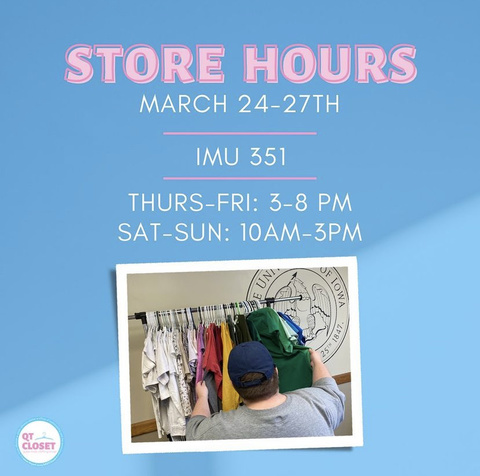 ---
Find my Home Away From Home
Friday, March 25, 2022; 12:00-5:00pm
Whether you've never been to the Pride House or you are a weekly regular, this event is for you! Come eat some food, play games, and learn more about what our space and services have to offer.
---
Individuals with disabilities are encouraged to attend all University of Iowa-sponsored programs. If you are a person with a disability who requires a reasonable accommodation in order to participate in any of these events, contact Emma Welch at emma-welch@uiowa.edu.
---
Save and use one of our 2022 Pride Week Zoom backgrounds!
Option 1: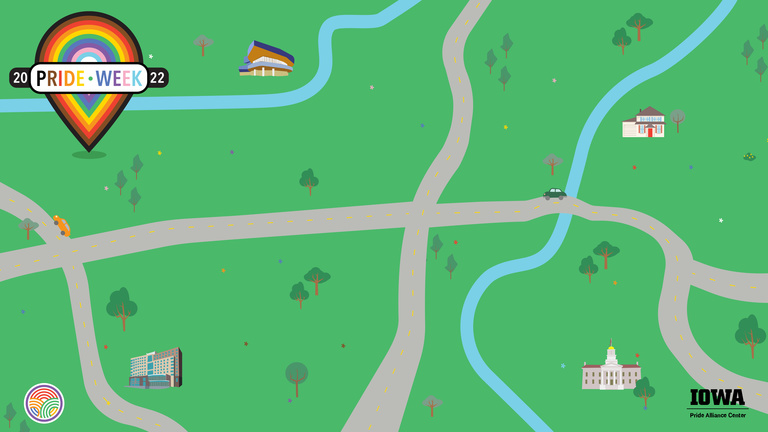 Option 2: