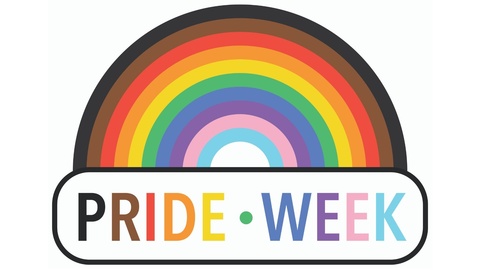 Initiated in 2021, Pride Week is an annual celebration that occurs during March. Students of the Pride Alliance Center host programming with the support of several campus partners.
---
Join us for Pride Week from March 27-31, 2023!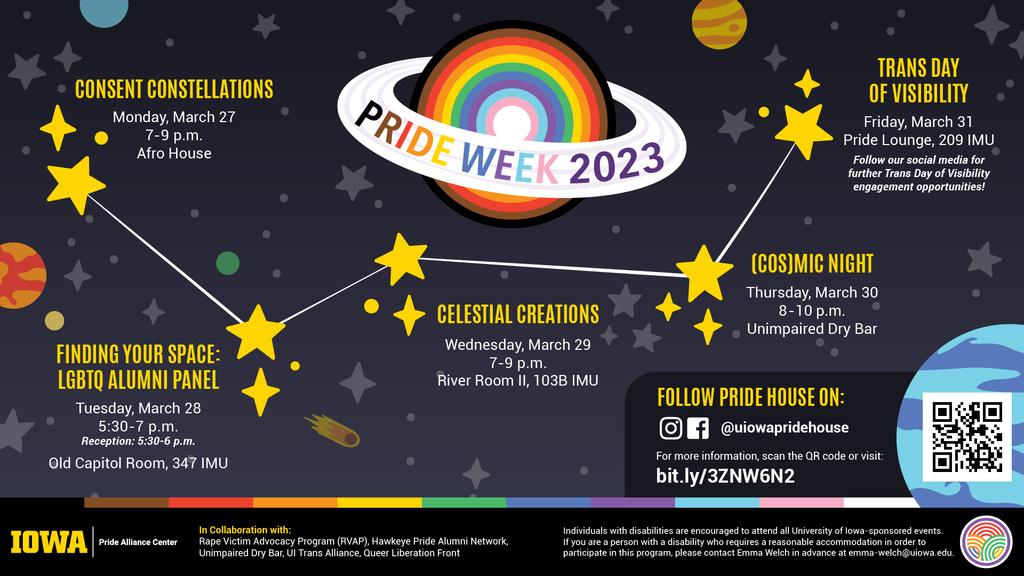 Interested in a Pride Week 2023 Zoom background? You can find TWO options after event details!
Monday, March 27, 2023
Consent Constellations
7:00-9:00pm
Afro House
Are you interested in Queering consent conversations and exploring consent and pleasure as it relates to your identity and desires? Come to the Afro House Monday night at 7pm for our first Pride Week event: Consent Constellations! In collaboration with the RVAP we will be breaking down misconceptions about consent and pleasure and expanding the conversation to include kink, non-sexual relationships, non-monogamy, and other identities. Bring your curiosity and an open mind! 
---
Tuesday, March 28, 2023
Finding Your Space: LGBTQ+ Alumni Panel
5:30-7:00pm
Iowa Memorial Union Room 347
A reception with light refreshments will occur from 5:30-6:00pm, and the panel will begin at 6:00pm.
In partnership with the Hawkeye Pride Alumni Network, we are excited to connect with LGBTQ+ University of Iowa alumni! We will host our panelists both in person and on Zoom, and they will share their experiences and perspectives on navigating life after college as an LGBTQ+ Hawkeye. There will also be time for an audience Q&A.
---
Wednesday, March 29, 2023
Celestial Creations
7:00-9:00pm
IMU 103B - River Room II
Join us for a fun night with charms and beads from out of this world! Come make jewelry with us to express your inner interstellar persona!
Prepare to be involved in charm bracelet making as well as beads, strings, galaxy jars and truly immerse yourself into our collective space. Compare and accumulate fun, unique creations as a we create a Prideverse jewelry collection.
---
Thursday, March 30, 2023
(Cos)Mic Night
8:00-10:00pm
Unimpaired Dry Bar
Come join us for a community building (Cos)Mic Night! Showcase your out-of-this-world talents by performing spoken word, singing, or playing musical instruments. The universe is your limit! Pizza and specialty drinks will be provided. Want to perform? Sign up! We'll also allow drop-ins as space allows.
---
Friday, March 31, 2023
Trans Day of Visibility
Join us in the Pride Lounge (Iowa Memorial Union Room 209) from 12:00-5:00pm to spend time with community, honoring this important day. Follow our Instagram (@uiowapridehouse) for further TDOV engagement!
---
Pride Week 2023 Zoom backgrounds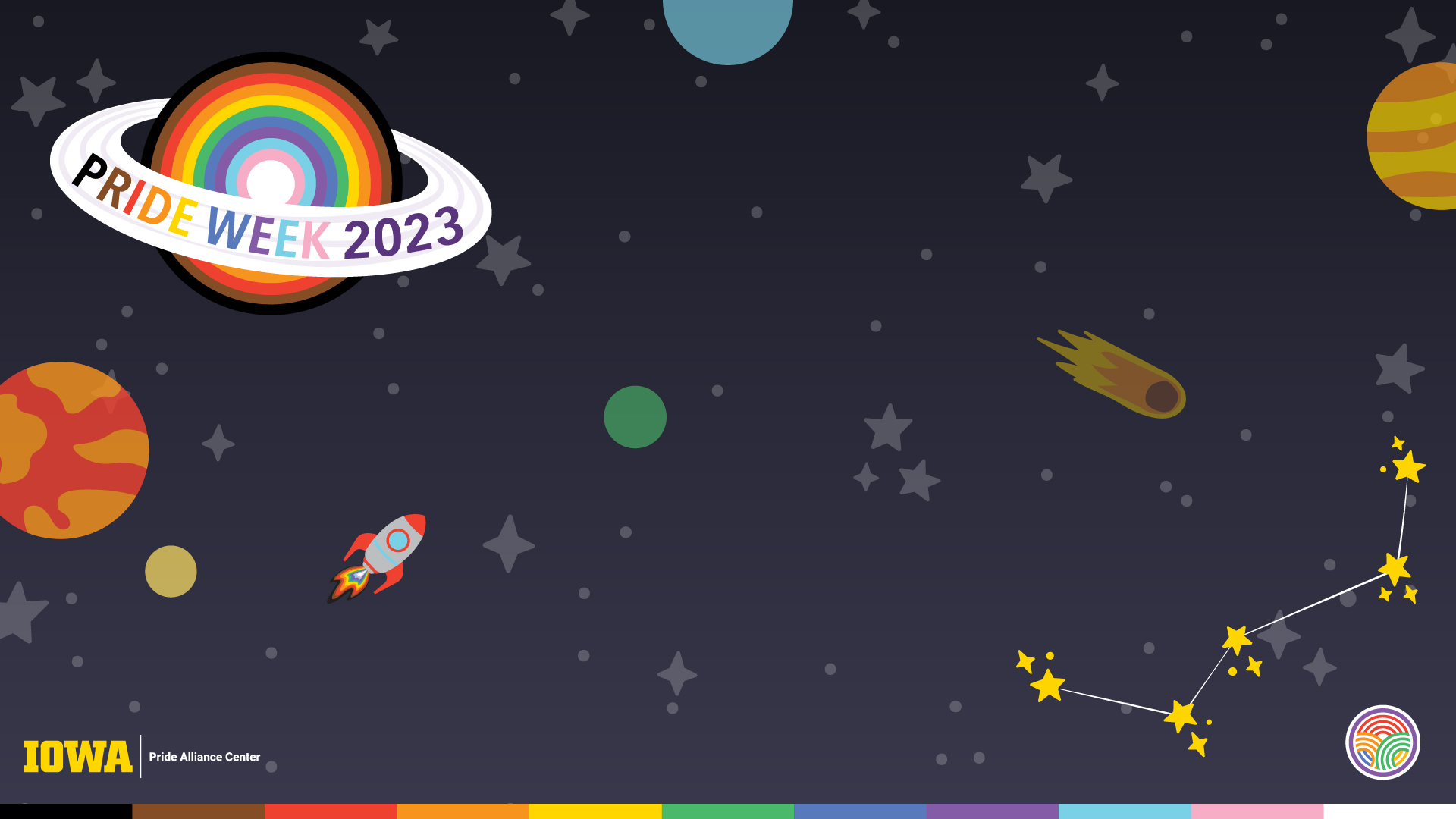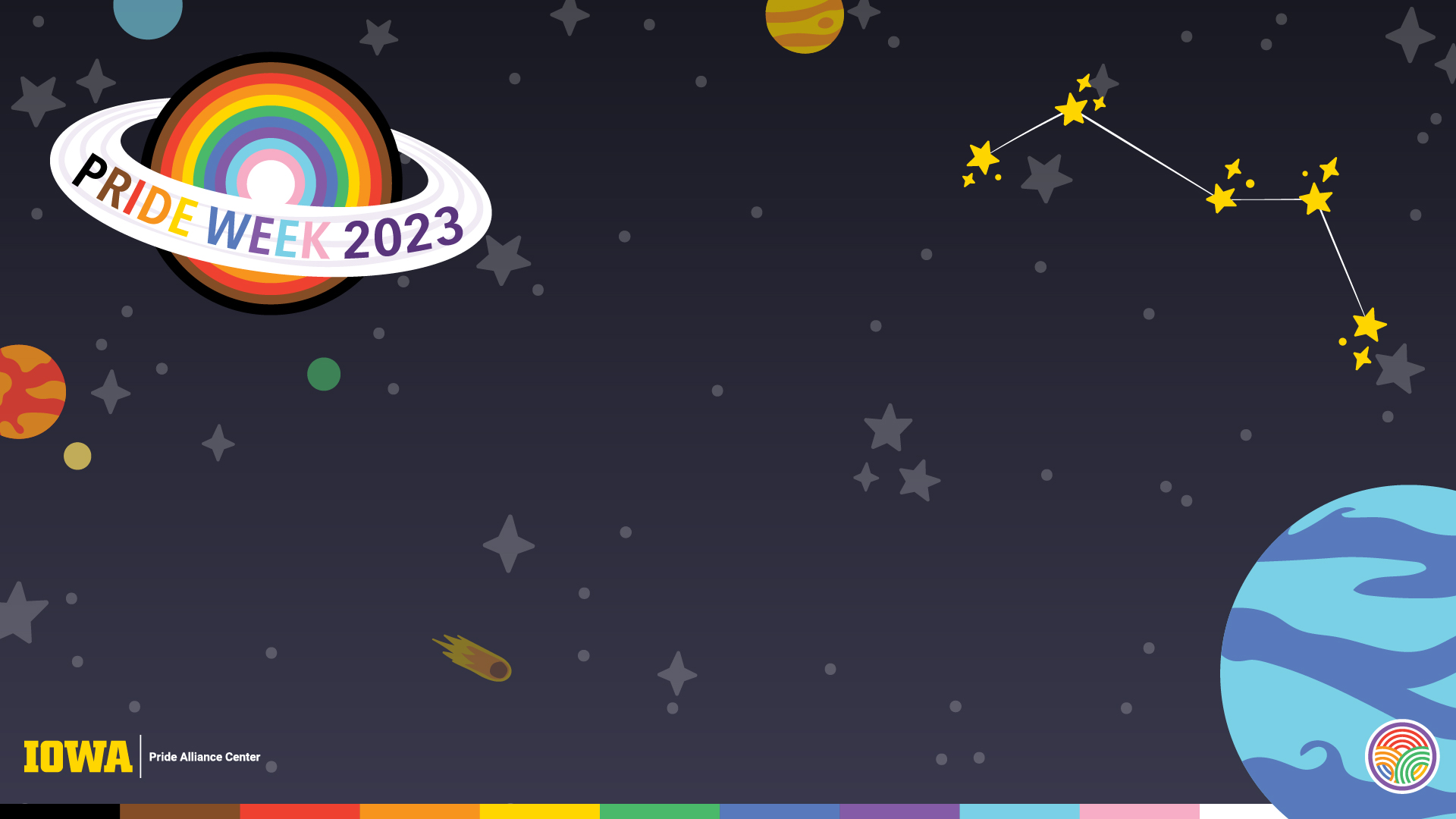 Previous Pride Week Themes
2021: Growing Together Through All Kinds of Weather
2022: Finding My Pride